In the past, it was unheard of to purchase samoosas for any event or family gathering. Everything was made from scratch and everyone would pitch in and somehow it all would work out just fine.
Samoosas were fried in the kitchen and all the ingredients and oil would be donated by aunty this or boeta that. Homemade was the order of the day and it was no different in our home.
My late mom was an expert in almost all cooking and baking and there was not much she could not make. Samoosas were no exception.
From a very early age, she would rope us in to assist in the art of samoosa making. My sister Hadijira was the first to become a real expert and I was a bit of a late bloomer. But once we got the knack of it, it was all guns blazing to samoosa town.
There was one specific day I will never forget. We were living in Strandfontein Village and as usual, there was a gathering happening at our home. Family and friends would come from far and wide where this one would get a lift from that one and so on and so on. The house would be filled to capacity. Aunty Dielie from Mannenberg, Aunty Layla and Boeta Taypie, Aunty Shireen and Boeta Ismail, Uncle Maghdi and Aunty Wadi, aunty Haji and Poena and Aunty Girl, just to mention a few.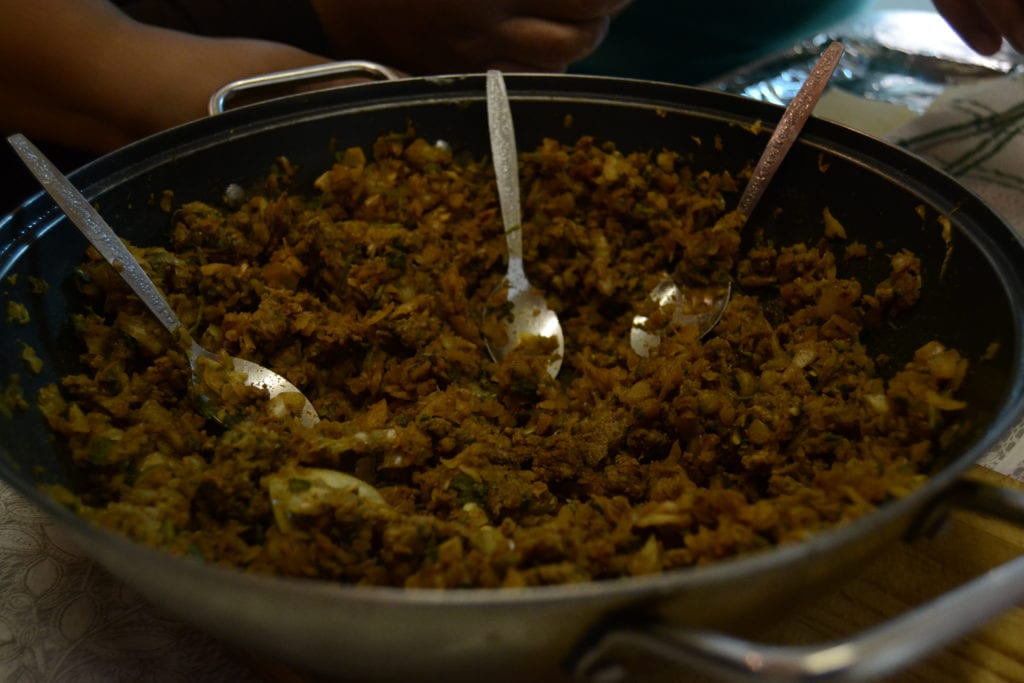 We would sit around this very old but strong coffee table in the yard under the af dakkie (Veranda). Right there on the table with a big bowl of mince filling for the samoosas and samoosa leaves in the centre, the folding would start. One making fun of the other one's samoosa shape. From there it would go straight to the one frying the samoosas and that would be anyone who by chance stood near the pot of oil heating up. My mom would give you whatever task and one could not say no. That was how we learned so many skills.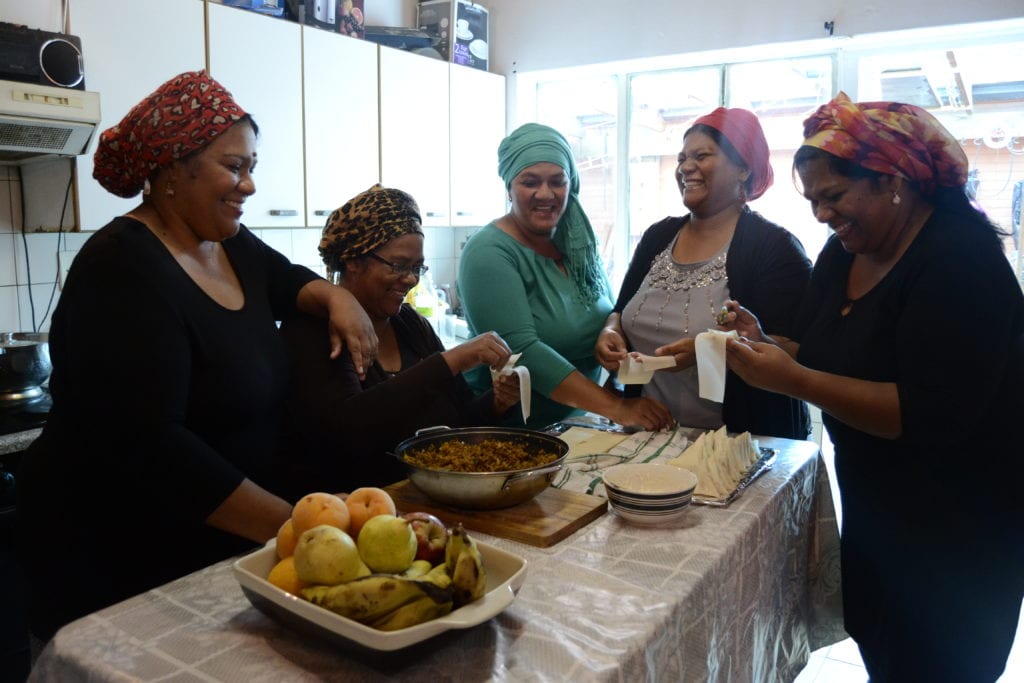 When the gathering drew to an end, each guest would be seen off like they were royalty. Those were indeed the days.
As the years passed, we decided to uphold the tradition of passing on the ever daunting skill and art of how to make a samoosa to our grandchildren and great-grandchildren.
Oh, what fun we had and still continue to have to this day.